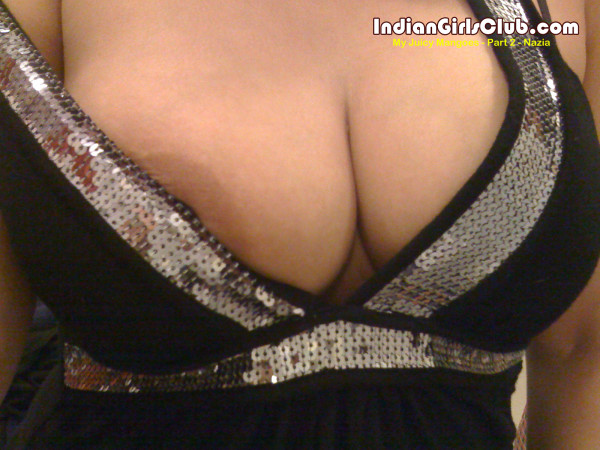 Hi IGC viewers,
Aap logo ko mere bubbay itne pasand aaye?
mera doodh peene ki to line lag gai hai …
hahaha …
mera boyfriend dekhega to kya sochega?
okay I'm posting more pics, enjoy
Thanks for all the comments and compliments about my boobs!
Im glad some of you like them even more than my boyfriend does.
I didnt know i would have so many admirers if i showed off my boobs on IGC!
Heres a little more for you guys.
If your comments are as convincing as before,
I will be forced to strip off my bra completely
And show you guys my bare naked boobs and nipples!
Someone asked me the color of my nipples…
its dark brown and the size is BIG enough to milk!
for guys who wanted to know my bra size it is 34 d guys.
I love dirty comments, so tell me what u wanna do with my boobs…dont be shy!
These are my images, and i DID NOT give the copyright to anyone for them!
i posted them long back on another site, but did not give copyright to anyone…
And i didnt even get a good response or comments on that site …
so i chose to post them on IGC and got lots of comments…
i like IGC site a lot!
can u make sure that its the highlight on IGC?
just like last time, you left my post as the first one to be read for two weeks!
i loved all the comments i got, thats why i posted again…
after this i will give u part three which will blow the readers away!
I love dirty comments, so tell me what u wanna do with my boobs…dont be shy!
If you have missed my previous gallery –> My juicy mangoes – part 1 (with bra)
And don't forget to leave your comments 🙂
Click here to leave your comment !
– Nazia