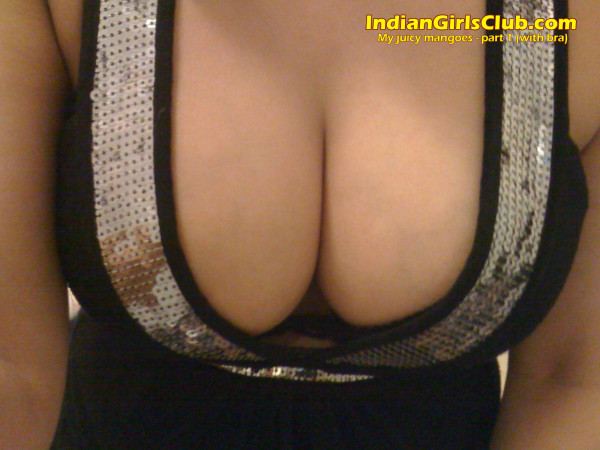 Hi editor,
I really like your site and
i would like to share my pics with your viewers, after a lot of thought.
Hi viewers,
i have been frequently visiting this site and finally gathered the courage to post some BOLD pictures of mine. I have a boyfriend (who is currently cheating on me) and he does not mind me posting these pics, as long as i dont show my bare boobs!
So here you go, i am showing as much as i can. The reason i am posting my pics is i REALLY like to hear what other guys think of my boobs. I want to know how you like them, the shape, size etc.
Q 1. Also, what would you do to them if you had a chance?
a) SEE
b) KISS
c) SQUEEZE
d) SUCK
e) LIE DOWN AND MILK THEM FOR HOURS?
Just for your knowledge, i love getting them licked and sucked for hours.
My boyfriend loves licking and sucking on them…
he just loves biting my big nipples (which i cant show u guys) sorry.
Q 2. RATE my boobs:
a) FIRMNESS – 1 to 10
b) SHAPE – 1 to 10
c) SIZE – 1 to 10
d) SMOOTHNESS – 1 to 10
So any volunteers to suck on them while my boyfriend is currently cheating on me?
I love feeding, so tell me exactly how you would feed off them?
Comments welcome. I promise to show my bare boobs if i break up with my boyfriend!
– Nazia
Update: Nazia has sent more pics for IGC Readers. Watch it >> Gallery Part 2 and Gallery Part 3