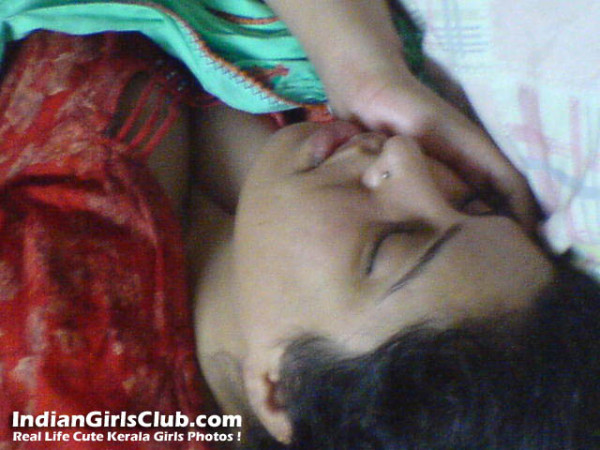 Wondering what a confusing heading i have given to this topic ?
Ok. I'm Rajeev Nair from Alappuzha, Kerala. This is my wife Deepti Nair, But i haven't yet married her .. Interesting ??? Must be interesting. She is really very beautiful and she is most sexy while she is sleeping. When she is in nightie (moderator: a night dress for ladies) she makes me hot like fire. I like her each and every inch, centimeter and millimeter of her. The resolution of my kerala wife's pictures are of low quality because I took this while she was sleeping with my SonyEricsson K750i mobile camera as i don't have a digital camera 🙁
After woke up in the morning i showed her how cute and sweet she was sleeping and she was surprised and amazed to see the pics herself sleeping. Also i have sent these images of my unmarried mallu wife to this site indian girls club with her permission. I Love My Unmarried Wife 🙂
( Moderator: please note earlier too we have published a Indian girl's sleeping pics. One of our reader commented that it would be nice to see close up of girl's face while sleeping. We thank Rajeev Nair for sending the pics of a sleeping kerala girl's close up photo of cute face ).