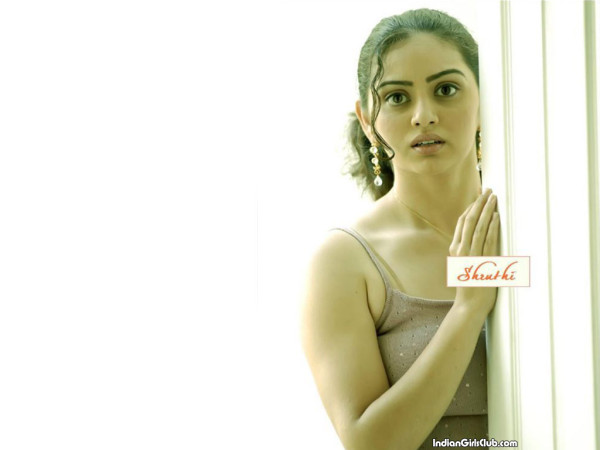 Wallpaper Resolution – 1024×768 px
To Download: Right Click » Open In a New Window » Save Image as
This is a beautiful indian girl's image in a white background with sleeveless top for desktop wallpaper resolution 1024 x 768 px. The girl is to the right corner making as if the girl is peeking inside your computer from the right side of your system. Her name is Shruti from India. You can see her beautiful earings which is very fancy and attractive. Get this desi girl's wallpaper on your desktop.