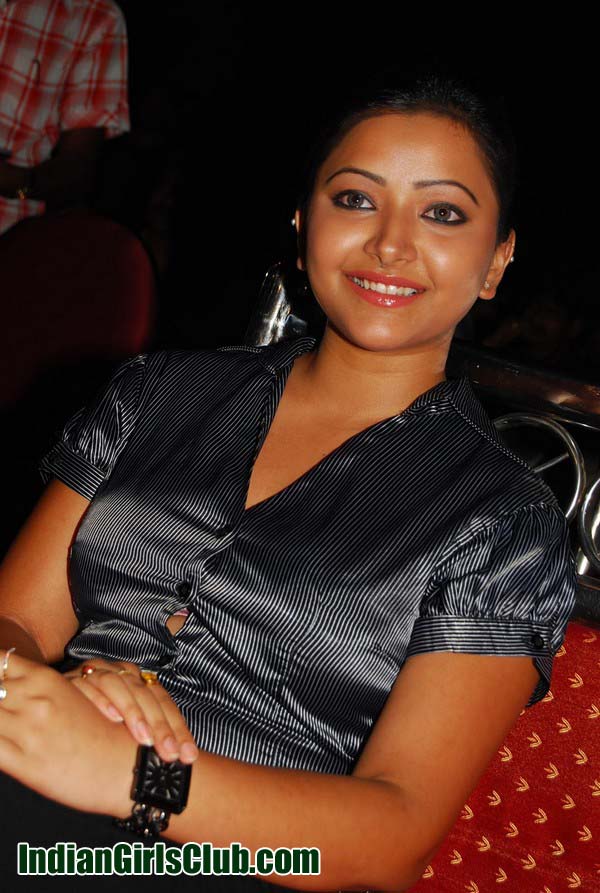 These pics of actress Swetha Basu Prasad was taken in a function, in which the cute tollywood actress is dazzling and shining like a star. A slightly stumpy nose, very expressive visage and oodles of charm and confidence. Swetha Basu Prasad is just seventeen and she is currently the latest heart throb of college goers in Andhra. When producer Dil Raju selected her as the heroine of Kotta Bangaru Lokam, industrywallahs warned him that it could be a wrong move. Raju says, "she is not very glamorous or heroine material but there is something very cute about her, and we needed a teen for the film and after seeing Iqbal we thought she was perfect for the role of Swapna. She has not only come up with a great performance but has grabbed the entire credit from the audiences".

She is coming from a background where her father was a theatre artist, and so there is no doubt that swetha basu prasad inherited his genes. Swetha hails from a mixed parentage, her father is from UP and mother from Bengal. This beautiful girl acted as a childhood artist in 2002 at the age of 11 and as 11 year old girl which she won a national award. Since then her love for acting started growing more than her parents expected.
Hailing from a small place in Jharkand, she came to Mumbai to do pursue her dream career. Though swetha basu was too young to act as a heroine, she was a given a chance in Iqbal in 2005 where she donned the role as 'Kadija'. She started getting more offers after that, one of which is Ram Gopal Varma's Darna Zaroori Hai where she acted as Ashu.
Swetha basu prasad also got opportunities to do south Indian movies. Her debut film' Kotha Bangaru Lokam' in telugu in which she was starred opposite Varun Sandesh got her recognition in the industry. Not just because of her maturity, but also for the boldness to say anything in open is also another reason for the big fan following behind her.This yound lady is now busy doing both Hindi and Telugu movies. There is no doubt that this girl has a bright future ahead in the acting carrier.
At 12, she was the National Award winner for her dual role in Makdi and her acting repertoire includes Iqbal and a Bengali movie Eknotir Golpo with Mithun Chakraborthy. Currently soaking in the success of her first film as a heroine, the petite and perky teenager is gearing up for her favourite festival diwali. She says, "I fast through the day and light up the house in the night with diyas but before all this we have the customary Lakshmi-Ganesh puja and Kali puja. This diwali is going to be special because of KBL's success."
Swetha says she was not given the script in advance and had to memorise her lines on the day the shooting began. Infact they kept improvising and jumbling up her dialogues on the spot but since she is blessed with a good memory it didn't become much of a problem. "I haven't done even a small skit in school, " says Swetha who is at the moment in the eleventh standard. Her parents do have a theatre background but that's about it.
How has the response been to her work? Swetha had watched the film on the first day with her parents, crew and finds the response very overwhelming and adds that people are heaping me with additional praise for my voice, for one of the song in KBL which was actually sung by Swetha Pandit but was misprinted as Swetha Prasad on the album. People are calling me and asking me to sing the song, initially I didn't understand."
Swetha cites her favourite scene in the film is when she tells Varun how she would like to be a free bird. She quips, "I was given five different ways to project the feelings and I liked the way I pulled it off . Also I liked Brahmanandam Sir's work, he was so funny." Her next film is in hindi but she wouldn't like to talk about it. She firmly adds, will sign a telugu film only if the content is good and her character is something that connects with the audiences. The young lady is all praise for her mum, whom she calls her as her best friend and helps her select her story. She adds, "She has a fantastic insight, she is such a strong woman, full of positivity. I'm her reflection, very much like her."
In her free time Swetha likes to work out at the gym, swim and she's also learning kathak. I'm a foodie, but I strike a fine balance between diet and exercise. Does she party? "No, not at all. But that doesn't mean I'm anti-social. I watch atleast two films a week".