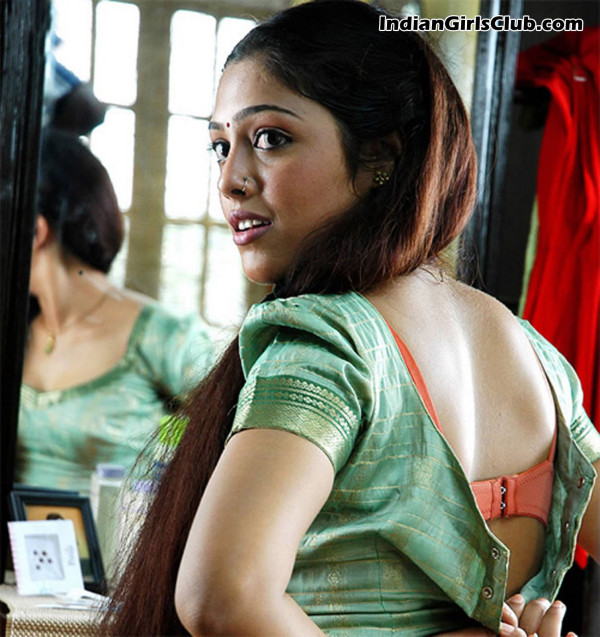 Please dont mistake the title of this photo.
Seems like this sexy girl Ammu wants to Hook or Unhook her blouse (or Is it the orange color Bra? ).
It's really not a blouse or jacket, It's her chattai worn above pavadai. She is not a prostitute but she was grown up in a house were prostitution is done. She meets parthiban who is a writer and as he comes to learn the life of a commercial sex worker in tamil nadu. Ammu is a very innocent and childish tamil girl in this film. He starts loving this girl. Finally Parthiban marry's Ammu. The role of Ammu is starred by tamil actress Bharathi in the tamil movie Ammuvagiya Naan.