Download Captain TV Logo at the end of this article ..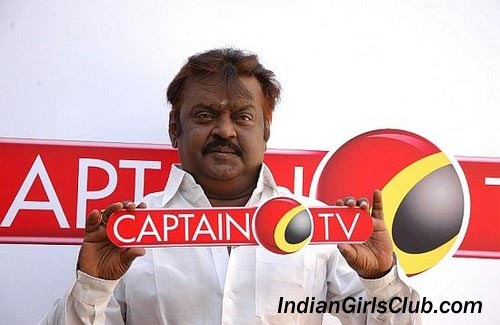 Job Vacancies in Captain Tv: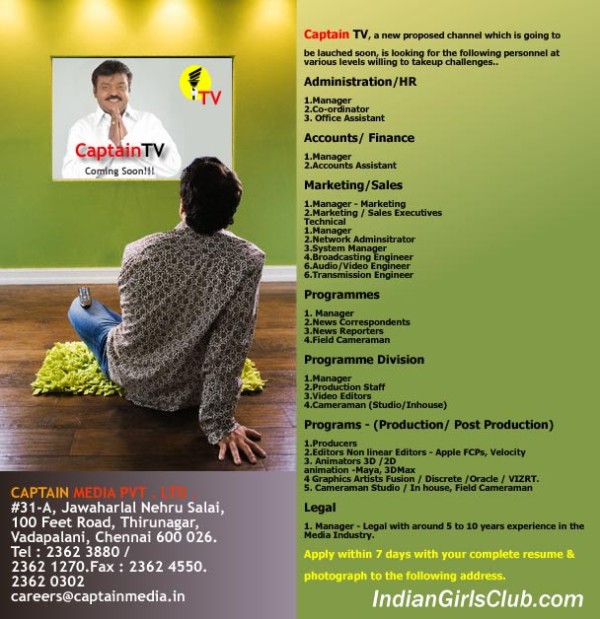 The Channel War is going to began again in Tamil Nadu as the DMDK Leader, Actor turned Politician has finally launched his own TV Channel's Logo. At the recent function held, DMDK Founder, Actor Vijayakanth said the will go live on April 14th. As there are seperate TV Channels for each and every political parties, Politician Vijayakanth didn't have a room to breath, which finally resulted in the lauch of "Captain TV".
The managing director of Captain Media, L.K.Sudhir, Vijayakanth's brother-in-law said the trial telecast may run for 1 month from March 13th to April 13th. It will be a 24hrs TV Channel in which all the programs designed are intersting and innovative. Captain TV will be broadcasted through INSAT 4B Satellite.
"DMDK – Desiya Murpokku Dravida Kazhagam" was not getting the coverage it deserved. And because of this, the party was not able to reach to the public as much as wanted. Such a situation exists only in Tamil Nadu, now being emulated by Andhra Pradesh.

Download Captain TV Logo here